Testimonials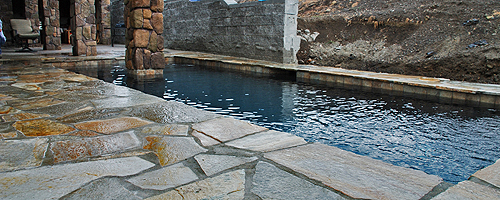 We are the proud owners of a pool designed and constructed by Aqua Plus. It was a joy for us to collaborate with Mike, Terry, and the team on our project. Their friendly and professional approach was exactly what we were looking for in a pool contractor. They were right there with us as we created a design that would be functional and look great in the limited space we had available. The result was so outstanding that several competing pool contractors visited our house to see the outcome. The unexpected pleasure for us has been how the pool has emerged as the focal point to our family and friends in social gatherings. Our home has become our own private resort. Thank you, Mike and Aqua Plus. We love it!
-Brad and Cher Earl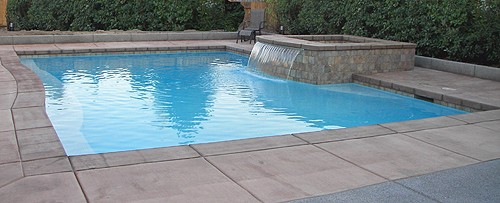 Our pool building experience with aqua plus was exceptional! Mike and his crew were all sincerely dedicated to our expectations and "dreams" Throughout the construction process the guys managed every detail with perfection, ensuring our utmost happiness. Our pool and spa are beautiful and provide us a great environment to entertain our family and friends.
-Russ and Kim Lancaster of Central Point
It was a real pleasure working with Aqua Plus to renovate our pool. The entire process was completed in a timely and professional manner. Guidance in choosing the pool color and coordinating tile helped the pool fit in beautifully with our natural landscaping. Work crews were wonderful and when the job was completed there was no evidence that anyone had been there other than the satisfied feeling we had for choosing Aqua Plus to complete our project. I highly recommend them for your pool construction or renovation project.
-Dave Knox
Thanks for a great job from you and all the crew - We love our pool again!
-Keith and Shan