Project Options
Below are several project options. Click on the photos to see galleries of our work.
New Construction Process<view gallery>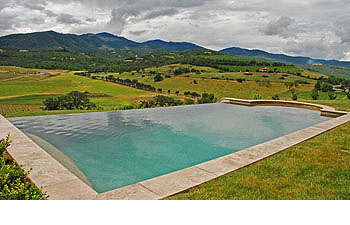 Aqua Plus is at the top of the industry by daring to innovate, at the same time knowing the limits of our expertise. We can offer the ultimate in design and artistic expression, structural and hydraulic engineering and soil issues. We learn the clients wants and needs. What colors textures, and shapes you like. We determine how the pool will be used and by who. We combine this with our experience and knowledge and voilà, your vision comes to life. We encourage you to talk with other clients as their testimonials are a vital link in our success. The majority of our work comes from referrals alone, and our entire crew is very proud of that. Another key link to our ongoing success is being partnered with only the best materials, manufacturers and suppliers such as Pentair Pool Products and Cover Pools.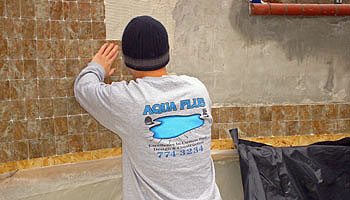 Paramount to the success of any renovation is making the finished product look as though it is an original element in both design and execution. Since every renovation comes with its own unique challenges, it takes experience and innovation to make this a reality. Maybe it is a simple replaster and tile. Maybe we are removing an entire wall and reshaping the pool, or adding water features. Aqua Plus has both the knowledge and talent to accomplish this.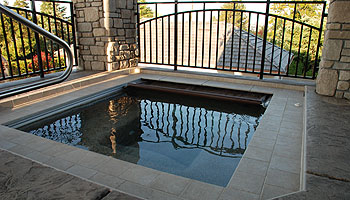 An automatic safety cover has multiple benefits. It acts as a "horizontal fence" Preventing access by children, pets, and unwanted guests. It reduces evaporation, chemical usage, and keeps in the heat. The US Department of Energy states that the single most effective way to reduce heat loss is with a cover. A cover can save you up to 70% on energy and operating costs. An automatic cover can be integrated into a pool or spa in a way that makes it virtually undetectable when opened. They can also be added to an existing pool/spa or be added during renovation. For more info on pool covers, visit Cover Pools.


Decking, Coping and Rockwork <view gallery>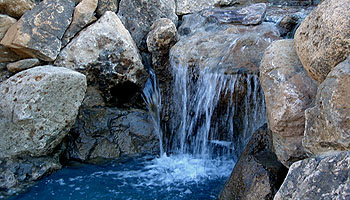 Custom decking, coping, and rock work can be a stunning focal point to any project. It can blend the home, pool, and landscape seamlessly. We can do this in any shape, size, or material. Even utilize multiple elevations, guaranteed to "WOW" every time. Whether it is a formal/elegant look or a very earthy/natural look, be prepared to be impressed.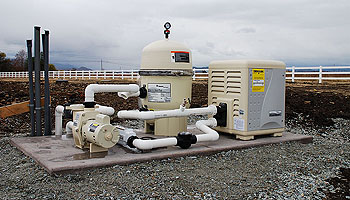 We use only Pentair mechanical equipment, the leader in reliability and efficiency, from the most basic pump/filter system to elaborate systems with complete automation. You can activate water features, lighting, heating, low/high voltage landscape lighting, anything in or around your pool, all independently or all at once with the "party mode" button. Touch this and the entire environment comes to life with your customized settings. For those techno-minded this can also be done from the convenience of your cell phone or computer. Just call ahead and have a relaxing environment waiting for you upon arrival. You can also set the entire system to function completely on its own.